On Tuesday, 25 September 2018, over 1,000 young people, who are currently participating or have received the Pope John Paul II Award, gathered on pilgrimage at Knock Shrine, Co. Mayo, Ireland.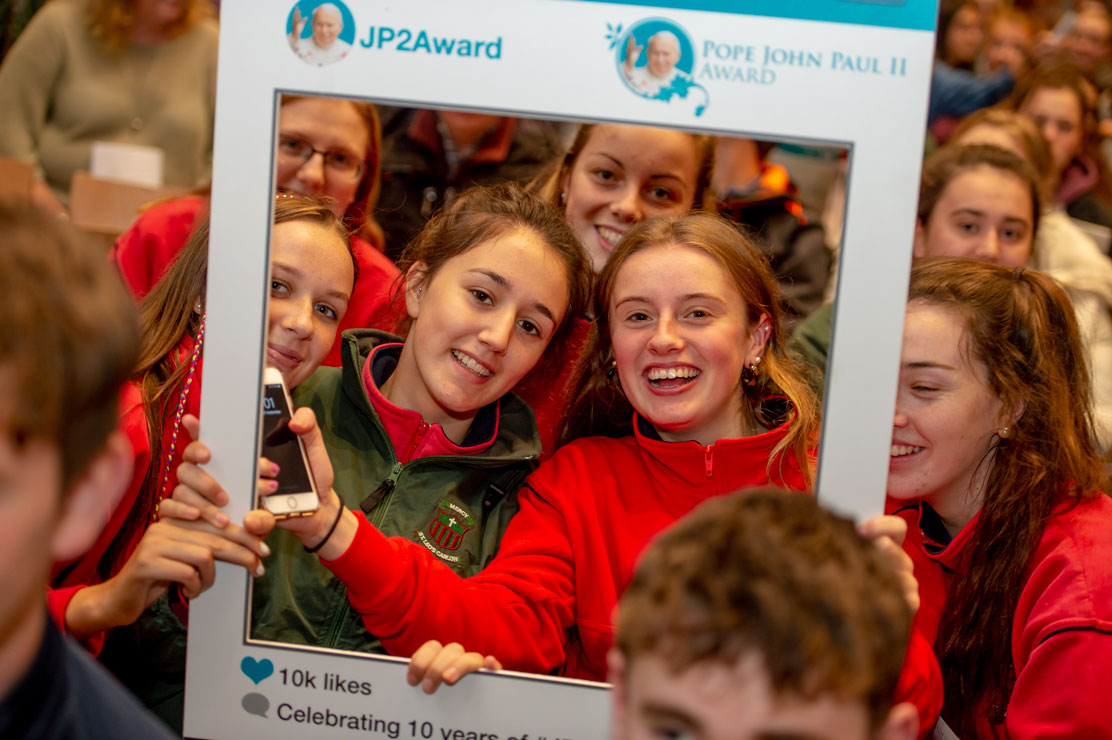 A day of participation, prayer and song
Young people from dioceses right across Ireland rose early on Tuesday morning to travel the journey to Knock Shrine in county Mayo.
The ceremony started at 11:30am with the welcome liturgy. Pope John Paul II Award participants from each dioceses had a role to play in each part of the liturgy. They had the opportunity to share their experiences of participating in the Pope John Paul II Award, discuss how it impacts on their faith and recognises the special place they have in their Church today. They had time to pray together, to listen to inspirational talks by:
Sr Ethel Normoyle of the Little Company of Mary in Ireland and director and founder of the Missionvale Care Centre in Port Elizabeth, South Africa and:
Alan Kerins
– Irish sportsman, humanitarian, social entrepreneur and philanthropist.
Subscribe to the Pope John Paul II Award YouTube Channel
Music was provided by Elation Ministries, choirs from participating dioceses and a soloist from Scoil Mhuire, Buncrana, Co. Donegal, Ireland.
Mid West Radio featured the Award pilgrimage on Faith Alive:
Bishop Donal McKeown, Bishop of Derry, Patron of the Award celebrated Mass and was joined by Bishop Alphonsus Cullinan, Bishop of Waterford & Lismore and priests from participating dioceses.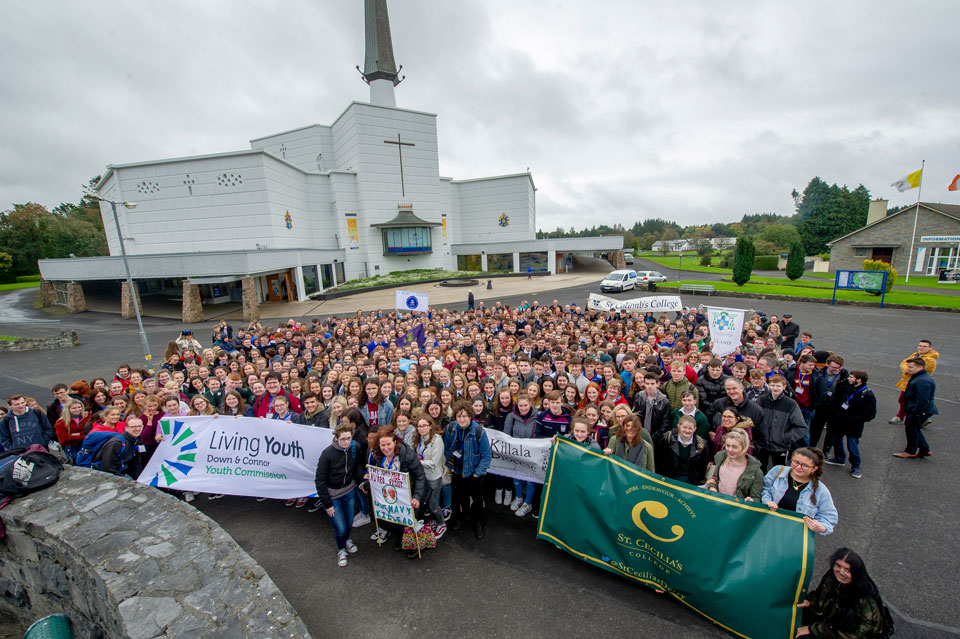 Photos: Stephen Latimer Photography
You might also be interested in:
Were you there?
If you attended or were part of this special event at Knock Shrine we would love to hear from you. Tell us if you enjoyed it and what it meant to you. Email admin@thepopejohnpauliiaward.com with your stories.
You can also contact us in the following ways: