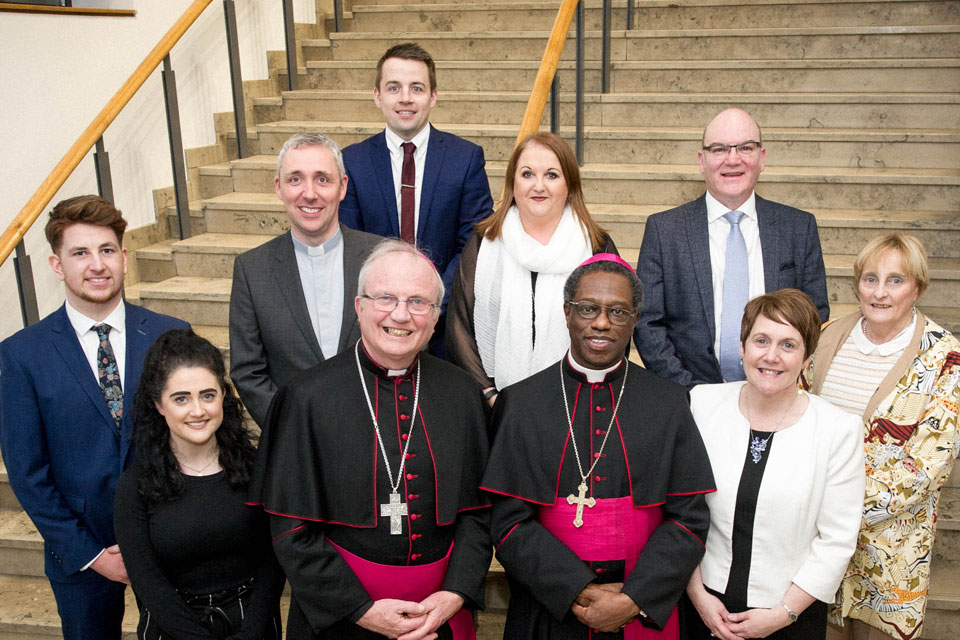 The Pope John Paul II Award, founded in 2006 in the Derry Diocese, Northern Ireland is active in 20 dioceses in Ireland and is also running in the Archdiocese of Birmingham and the Diocese of Hexham and Newcastle in the UK. It is now actively promoted in the United States.
The Award is coordinated from its head office in Derry, Northern Ireland. It was created by Fr Paul Farren in his role as director of the Derry Diocesan Catechetical Centre.
The Pope John Paul II Award encourages you to go beyond your comfort zone on a journey of self-discovery. It challenges you to give of your time, your talents, your intellect, and your social skills for the well-being of others and for the Glory of God.
The Award encourages young people to get actively involved in their parish and community and contribute in a positive way to the life of the Church.
Contact us
If your have any questions about the Award, or if your school, parish or diocese wish to enrol, feel free to contact us at:
Telephone: +44 (0)28 7126 4087 (from Republic of Ireland: 048 7126 4087)
Email: admin@thepopejohnpauliiaward.com
Derry Diocesan Catechetical Centre
The Gate Lodge,
2 Francis Street,
Derry,
Northern Ireland
BT48 7DS