On Friday, 29 September 2017 the diocese of Waterford and Lismore held their Annual Pope John Paul II Award ceremony in SS Peter & Paul's Clonmel, Co. Tipperary. Recently appointed Papal Nuncio to Ireland, Archbishop Jude Thaddeus Okolo and Bishop Cullinan, Bishop of Waterford and Lismore, presented 133 students and participants from schools and parishes across the diocese with their Pope John Paul II Award.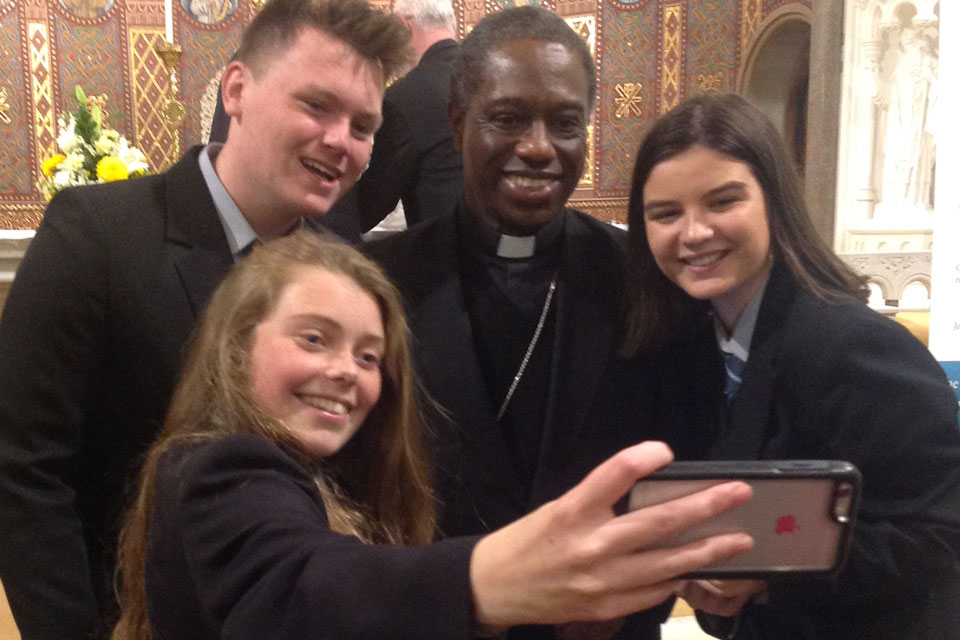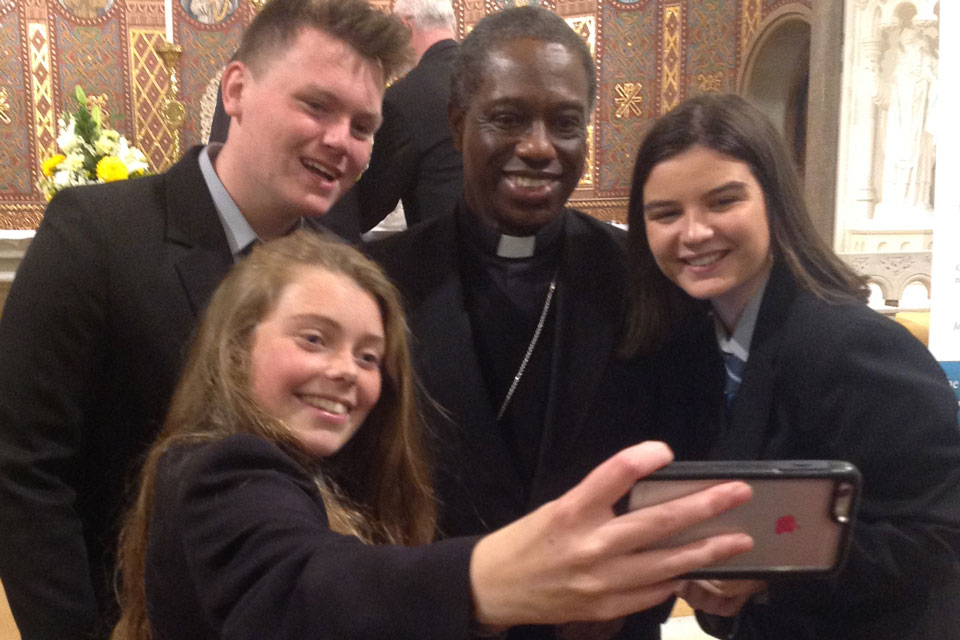 Papal Nuncio to Ireland, Archbishop Okolo and Bishop Cullinan make Award presentations
Archbishop Okolo thanked the people of Clonmel and the Diocese of Waterford & Lismore for their kind invitation and warm welcome. He stated that he was, '…merely a messenger between the people of Ireland and the Holy Father, Pope Francis. I am delighted to represent the Holy Father at this special event here in Clonmel tonight."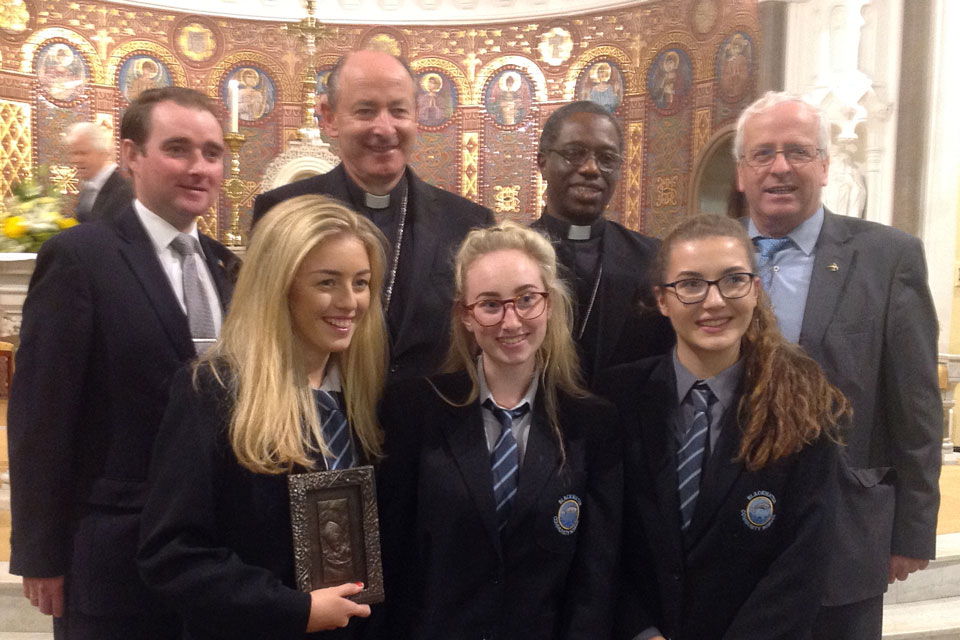 Run in many dioceses across the country over the last few years, The Pope John Paul II Award encourages our young people to get involved in their community and parish, and as part of our parish commitment to enhancing the lives of our young people on their journey through faith. The Award has been set up with the kind and generous support of the Knights of St Columbanus who were represented at the ceremony by the Grand Knight, Mr Barry MacMahon, accompanied by his wife, who were ironically married in SS Peter and Paul's church.
133 students presented Award from schools in diocese
The students awarded included those from Ardscoil na Mara Tramore; Coláiste Dún Iascaigh, Cahir; Scoil Mhuire, Greenhill, in Carrick-on-Suir; Blackwater School in Lismore & Cappoquin parishes, as well as the High School, the Loreto and the Presentation secondary schools in Clonmel.
Bishop Cullinan welcomed the students, their families and teachers, and mentioned the great work of youth ministry, which is taking shape in the diocese. He also welcomed The Holy Family Mission, which is starting its second year in Glencomeragh House, as well as the NET team ministry which also continues in our diocese. They, along with the Pope John Paul II Award, will be involved in parish youth ministries across the Diocese, encountering their peers, and encouraging the starting up of youth initiatives in parishes where they are invited.
Towards the end of the ceremony, which was attended by many of the students' family, teachers and friends, a presentation was made to Archbishop Okolo with his own Gold Medal from the Award, thanking him for his kind presence among them.
Diocesan coordinator of the Pope John Paul II Award, Fr. Michael Toomey, said he was literally 'astounded' at the enthusiasm and commitment all students have given and put into this Award.
Fr. Michael added:
The feedback from the students has been so open and honest that it makes very good reading for priests, parish councils and schools in how to get their enthusiasm and energy back into the church. This award helps everyone to do that."
Get involved in the Award in Waterford & Lismore
The Pope John Paul II Award allows students to assist in many parish and community ministries, and they in turn gain many experiences and talents, which enhance their spiritual and personal development.
To enrol or become an Award Leader, contact Award coordinator for Waterford & Lismore, Fr. Michael Toomey, SS Peter & Paul's Clonmel.
Telephone: 087 6564 170