RTÉ broadcast a special Mass to mark 10 years of the Pope John Paul II Award, on their Mass on Sunday programme on Sunday, 17th December 2017 at 11:00am.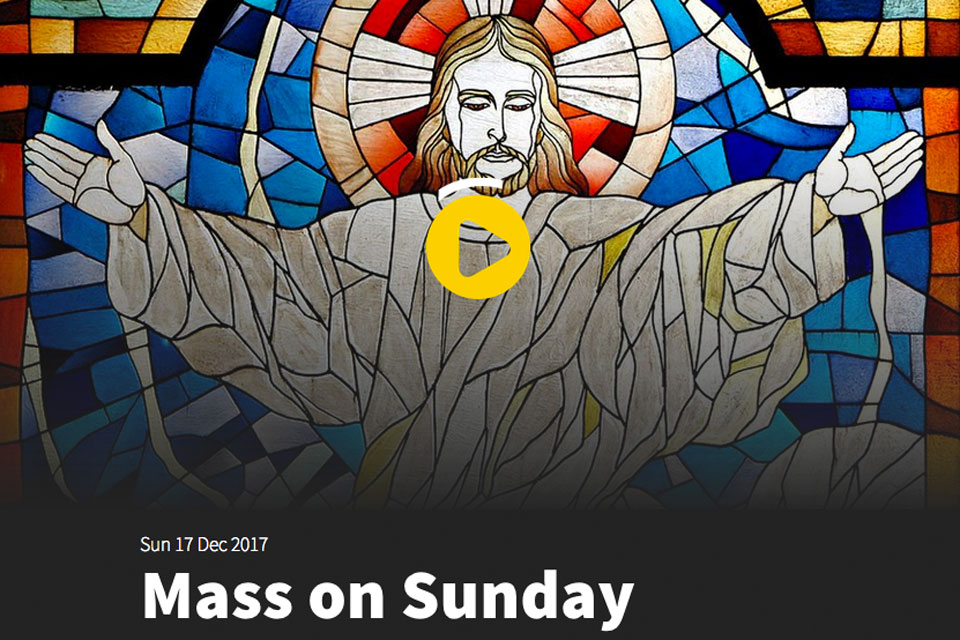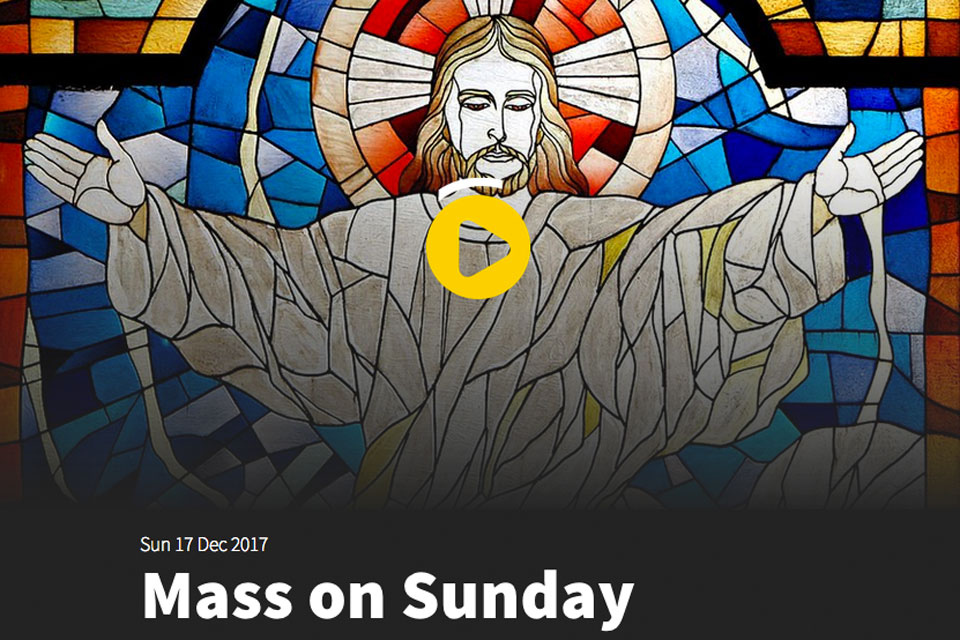 Young people from all over Ireland take part in the Liturgy
In this special broadcast, Award participants from throughout Ireland took part in the Liturgy, music and choir. Bishop Donal McKeown, Bishop of Derry & Award Patron celebrated Mass with Award participants from the dioceses of Armagh, Cloyne, Dromore, Dublin, Elphin, Galway, Kildare & Leighlin, Kilmore, Limerick, Meath and Tuam.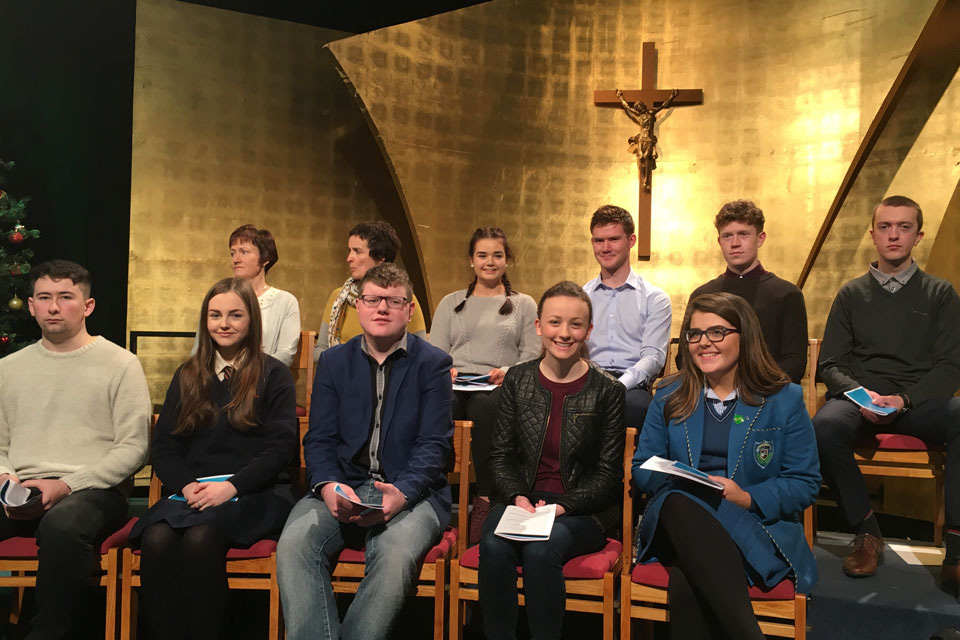 First reading: Finola McCaughan – Armagh Archdiocese
Second reading: Anthony O'Shaughnessy – Kildare & Leighlin Diocese
Prayer of the Faithful:
Dominic Cronin – Cloyne
Kieran Fahy – Archdiocese of Tuam
Caitríona Murray – Archdiocese of Dublin
Allannah Power – Diocese of Limerick
Offertory: Patrick Kelly – Dromore Diocese & Roísin Roddy – Elphin Diocese
Music directors: Marie Smyth, Paula Higgins
Piano: Maria Smyth
Guitar: Paula Higgins
Harp: Emma Fegan
Whistle: Orla Ward
Solists: Gráinne Kearney & Ciara Kelly
Choir: Award participants and Award Leaders from Diocese of Dromore
Altar servers: Anna Larkin & Martin Hughes

Award participants in audience: Eileen Cronin – Cloyne Diocese, Ben O'Reilly – Elphin Diocese, Harry King – Galway Diocese, Orla O'Brien & Evan Smyth – Kilmore Diocese, Aine Crowley – Limerick Diocese, Darragh Reilly & Robert Corroon – Meath Diocese.
Film clips at start of programme: kindly produced by Bridge PR on behalf of the Diocese of Limerick, featuring Pope John Paul II Award participants from Scoil Pól, Kilfinane, Co. Limerick.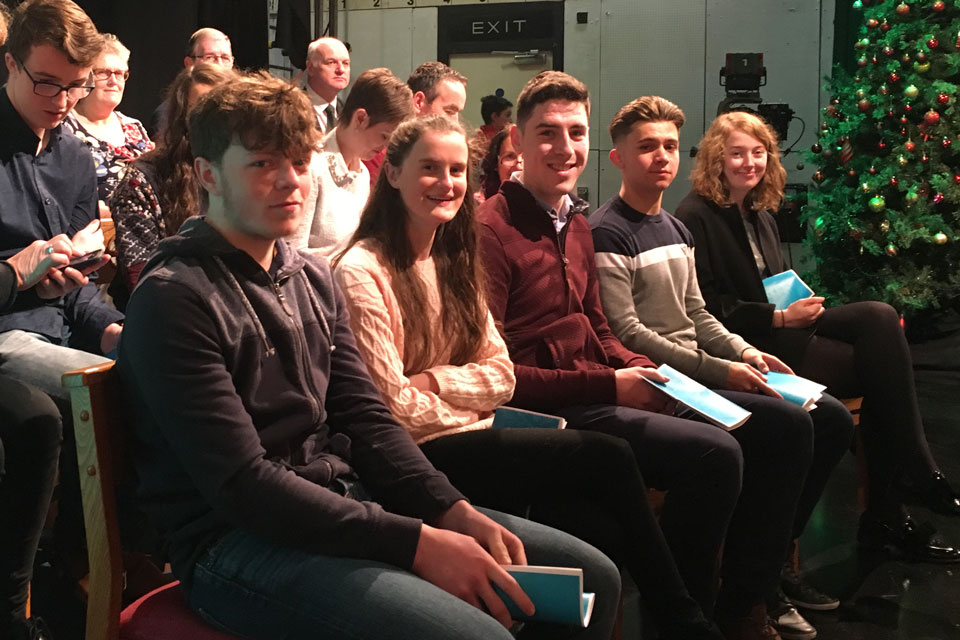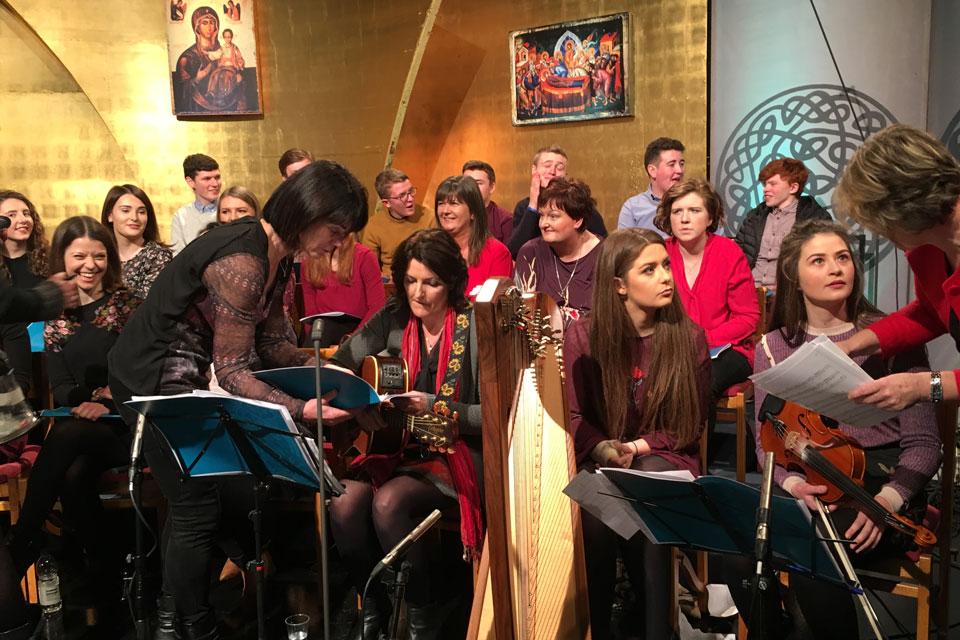 View Mass on Sunday on RTÉ
This Mass can be viewed on the RTE Player up to Saturday, 6 January 2018.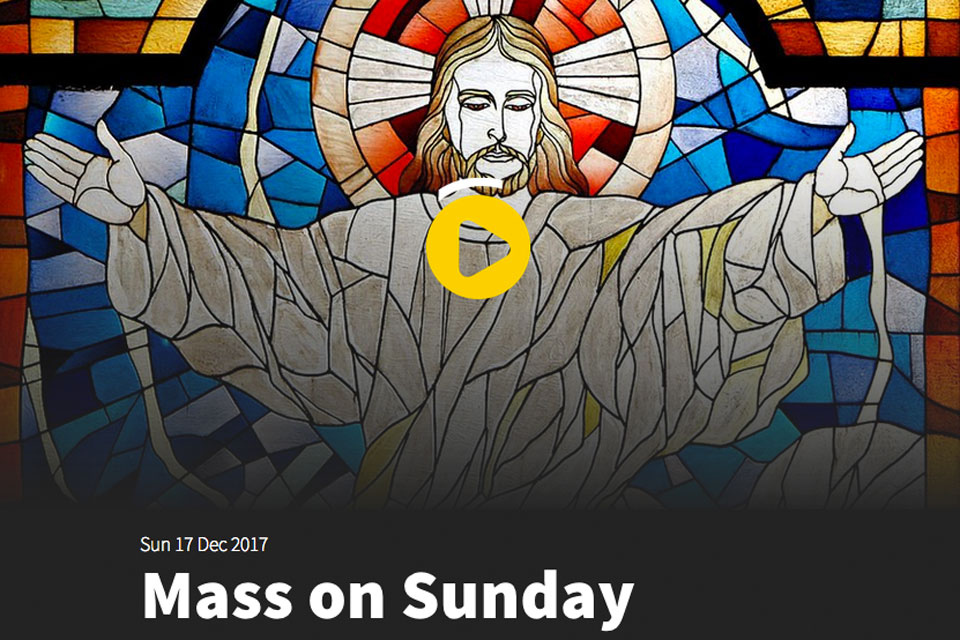 Mass Liturgy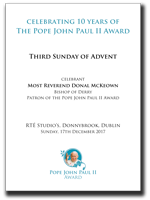 The Mass booklet can be downloaded here. It includes the full liturgy, Bishop McKeown's homily, information on the music and hymns and the names of all Pope John Paul II Award participants involved.
Celebrating young people's commitment to their faith & community
Over 20,000 young people in Ireland and Britain have received the Pope John Paul II Award. The Award celebrates the achievements of so many who have received the Award and recognises the contribution they make to their parishes and communities.
24 dioceses in Ireland and 2 in Britain currently run the Award in their schools and parishes.
Find our about the Pope John Paul II Award
For information on the Award contact:
Derry Diocesan Catechetical Centre
The Gate Lodge,
2 Francis Street,
Derry,
Northern Ireland
BT48 7DS
Tel: +44 (0)28 7126 4087
Email: admin@thepopejohnpauliiaward.com