Pilgrims from 11 dioceses from the north, south, east and west of Ireland taking part in this special pilgrimage to Rome to celebrate 10 years of the Pope John Paul II Award.
The dioceses are representing over 25,000 young people who have received the Award and are also celebrating these young people's achievements and their commitment to their faith and communities.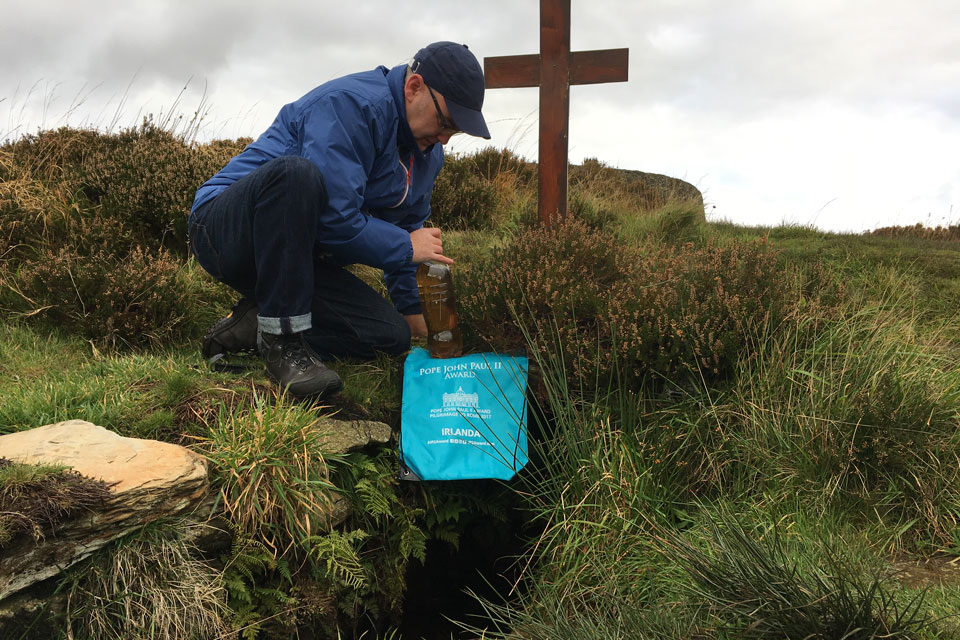 Water from the Holy Wells of Ireland
We are asking every dioceses participating in the Pope John Paul II Award to collect water from a holy well in their own diocese and pass it on to any of the 11 dioceses going to Rome.
This holy water will be brought to Rome and used as part of a ceremony in the Pontifical Irish College on Tuesday, 21 October 2017, to mark the contribution young people participating in the Award make to their church and communities throughout Ireland and beyond.
How to contribute Holy water
Fill a 100ml container with Holy water from any Holy Well in your dioceses and pass it to the Award coordinator in any of the 11 dioceses going to Rome listed below. Click the diocese name in the list to view the contact information.
Deadline to contribute
The first flight departs from Dublin on Sunday, 29 October. We would ask all Holy Water is collected and contributed to the participating dioceses by Friday, 27th October.
Diocese taking part in the pilgrimage to Rome
How to bring Holy Water to Rome
180 people are traveling to Rome on this special pilgrimage. The luggage allowance on the Ryanair and Aer Lingus flights is 10kg hand luggage plus small handbag. The holy water can be carried in pilgrims hand luggage but to comply with flight regulations, liquids must be in containers that hold no more than 100ml.
Containers must be transparent. These containers can be purchased in most Pound/Euro shops.
Dioceses running the Pope John Paul II Award in Ireland
There are 21 dioceses in Ireland running the Award. The dioceses of Clonfert, Ferns and Limerick will be launching the Award this Autumn, bringing the total to 24.