Pope John Paul II Award participants in the Diocese of Galway, Kilmacduagh and Kilfenora recently produced an information leaflet on safeguarding guidance for children. The group were given an open brief to produce a child friendly safeguarding leaflet as part of the dioceses strategy of inclusion.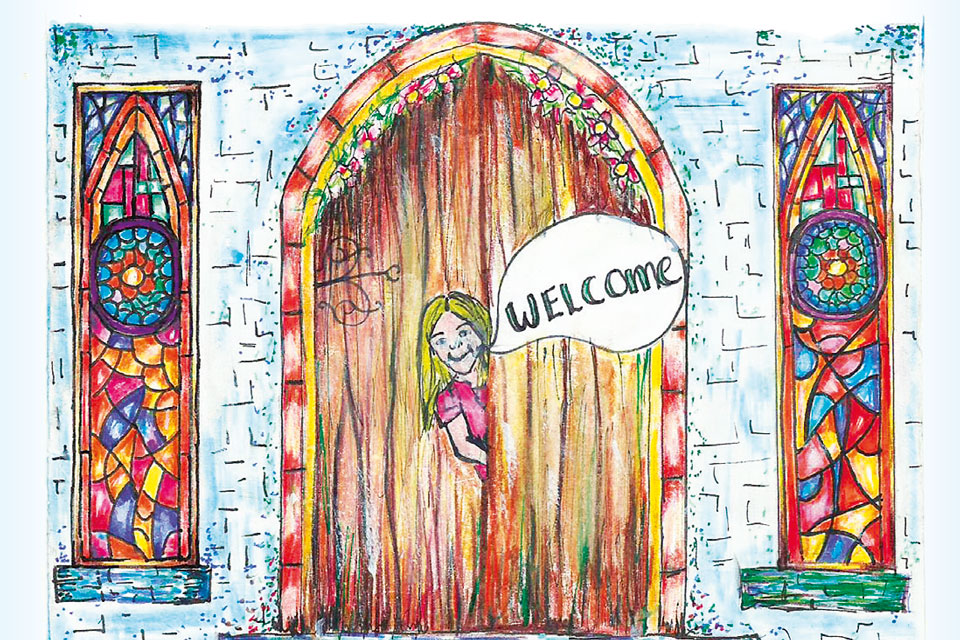 They worked closely with the diocesan safeguarding team to produce a clear and concise leaflet by young people for a young audience.
Clear and bright illustrations and message
All illustrations in the document were hand drawn by the project group. The editorial content was crafted with the target audience in mind and keeping to the message of – Children will be "brought up in a spirit of peace, dignity, tolerance, freedom, equality and solidarity" (UN Convention on the Rights of the Child).
This project is a great example of how young people participating in the Pope John Paul II Award are successfully connecting and helping their parish and others.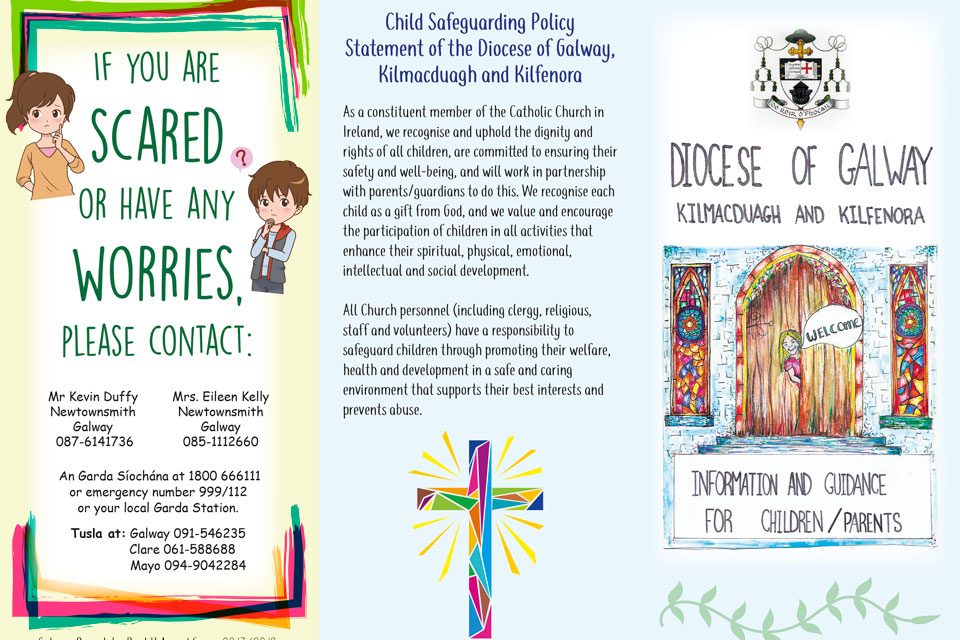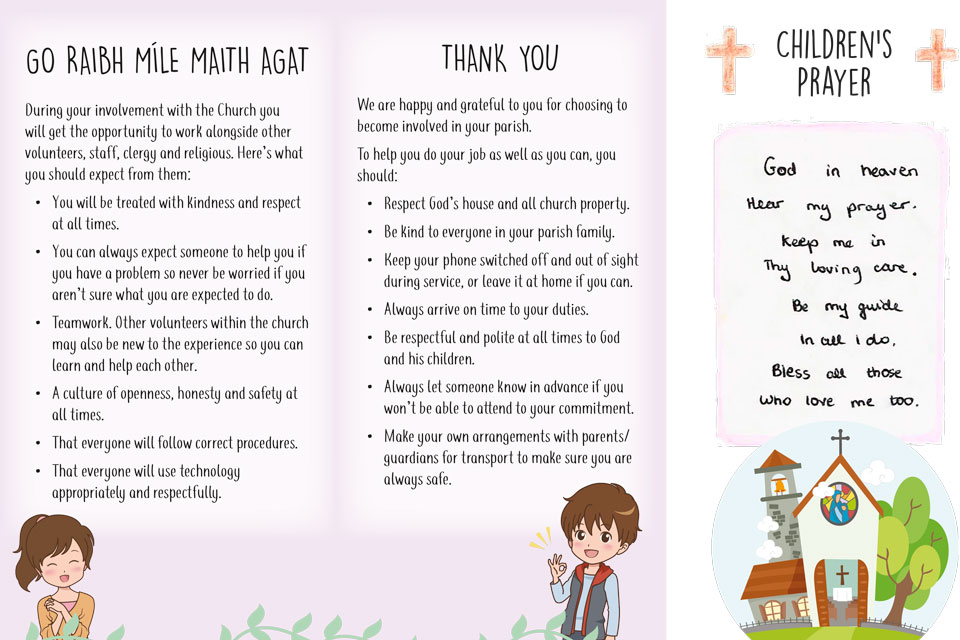 The leaflet has been distributed to all parishes in the Diocese of Galway, Kilmacduagh and Kilfenora and is available in all parish churches and on the diocesan website.