On Friday, 6 October 2017 the diocese of Kilmore held their Annual Pope John Paul II Award ceremony in the Cavan Crystal Hotel, Cavan.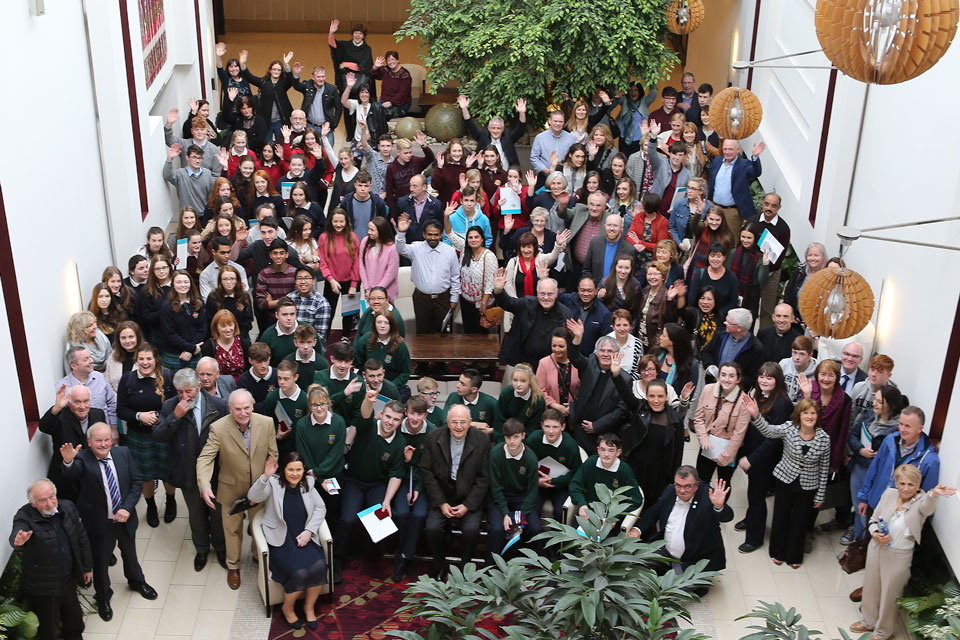 87 young people from the diocese received their Award
Bishop Leo O'Reilly attended the award ceremony and Alan O'Mara was the guest speaker at the event. 87 young people aged between 16-18 years received Gold, Silver, Bronze and Papal Cross awards on the day.
There were recipients from 10 different parishes and numerous schools throughout the Diocese. Alan gave a very thought provoking speech to the young people which will resonate with them for a long time to come. Our number of recipients has doubled in recent years and we hope it will continue to grow.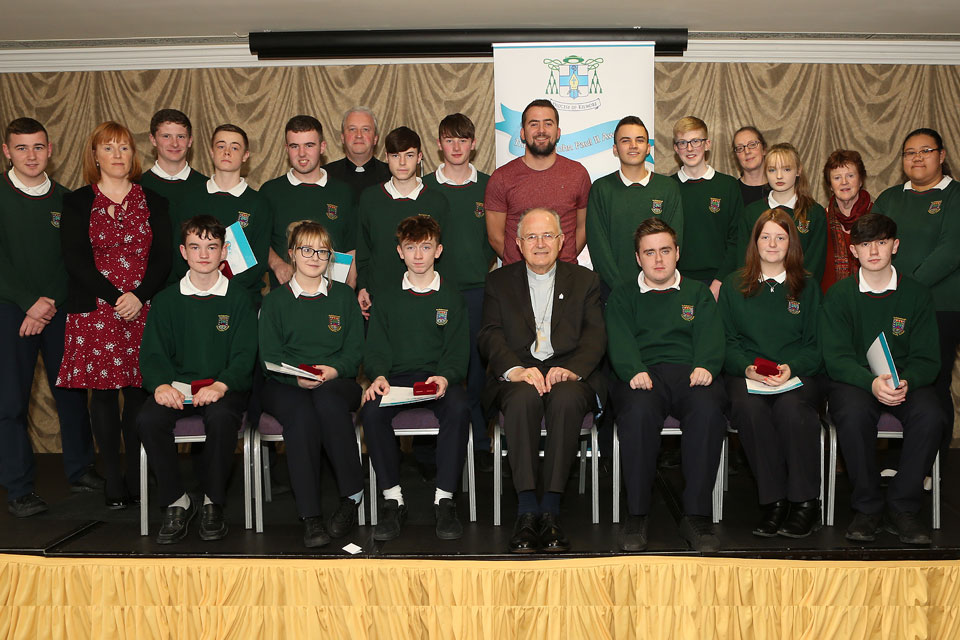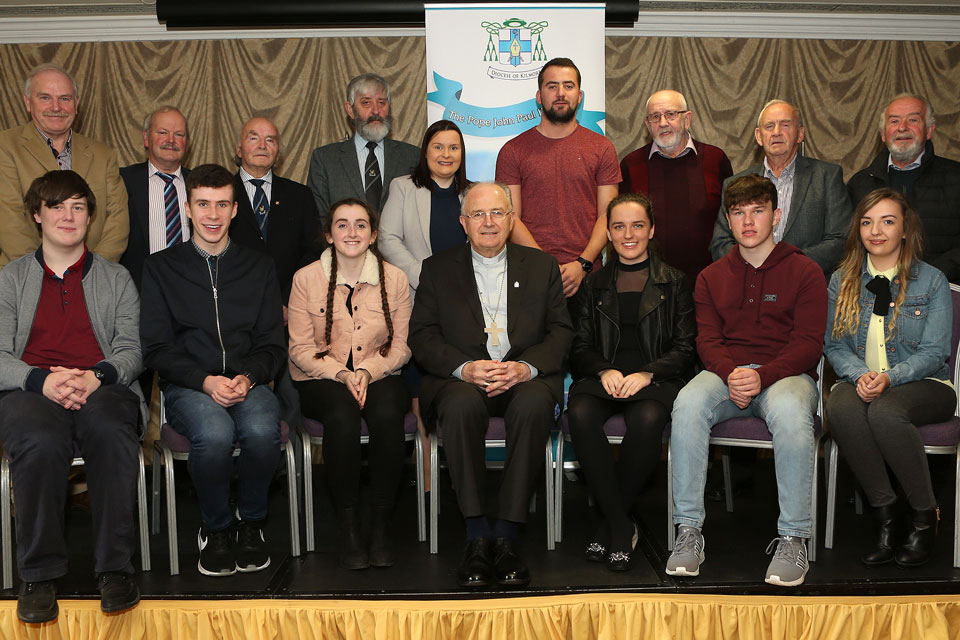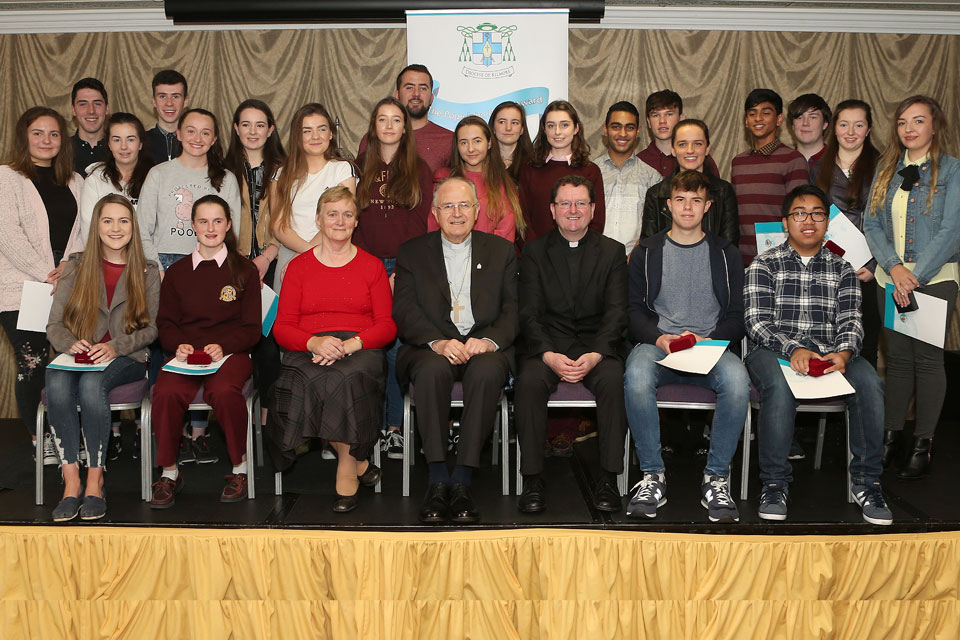 The Award was launched in Diocese of Kilmore in 2011
The Pope John Paul II Award is run in most Irish dioceses and was launched in the diocese of Kilmore in 2011 with the valued and valuable support of the Knights of St. Columbanus. Each young person taking part in the Award chooses to get involved in parish life as well as participating in some social awareness activity in their locality. All Award recipients complete a presentation in which they reflect upon the tasks they undertake in the light of gospel values. Finally they reflect on how the Award helps them understand and appreciate the contribution that young people can make in the Church today.
Get involved in the Award
If you would like to get involved in the Pope John Paul II Award in the Diocese of Kilmore or find out more about it, contact your local Parish Priest, School Chaplain, or Carina McGinnell, Diocesan Director for Youth and Young Adult Ministry. Carina is based at the Kilmore Diocesan Pastoral Centre and can be contacted on 049 4375004 (ext. 103).