On Wednesday 19 October, 2016 the diocese of Cloyne held their 4th Annual Pope John Paul II Award ceremony in Mallow Community Youth Centre, Co Cork.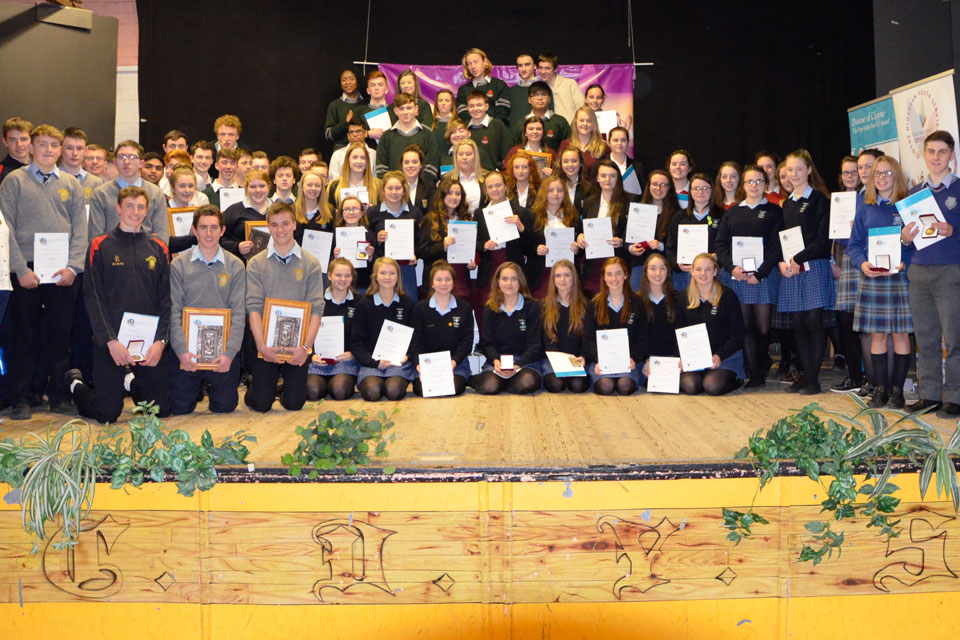 101 Award recipients
101 young people from the diocese and neighbouring diocese received the Award. It was a great achievement for the young people, their families, their schools and local parishes, St Mary's Secondary School Mallow, The Patrician Academy Mallow, Scoil Mhuire Gan Smal Blarney, St Colman's Community College Midleton, St Aloysius College Carrigtwohill, Colaiste Mhuire Buttevant, Presentation Secondary School Mitchelstown and Sacred Heart School Clonakilty.
The Award is made up of three strands. In the first two strands the young people are invited to commit themselves to active involvement in both the life of their local parish and in the service of their community. The third strand invites them to write a short reflection on how their involvement has helped them to understand better what it means to be a member of our church.
Great examples of parish, community and social activities
The young people immersed themselves into the life of their parish and of their community over the past year. They enhanced their school and parish liturgies through word, song and music, by serving as sacristans, ministers of the Word and of the Eucharist, helping out in their local parish office, Faith Camps & Youth 2000 prayer meetings, helping in the Diocesan trip to Lourdes, taking part in their parish mission, Catholic Schools Week.
Through their participation they enlivened the great liturgies of our church's year. They touched the lives of those both home and abroad by raising much needed funds. They nurtured that faith by attending both parish and school retreats. They have been faith friends to some of the younger people in our society by assisting them with the preparation for confirmation. They have given life to their faith through their involvement with organisations such as Trocaire and with the Vincent de Paul. They have served their community by caring and making friends with the elderly and those with special needs through their kindness, goodness, compassion, visitations, fundraising, mentoring and through involvement with groups such as their parish youth clubs, student councils, Cork Penny Dinners, Mentoring in sport activities, Care Choice, water safety, the Scouts and Foróige, ACTivate Club-CDYS Mallow.
Guest speaker on the night was Gerard Buckley, who had travelled to World Youth Day in Krakow with the Diocese of Cloyne. He gave an in depth insight into his experience of World Youth Day and encouraged the young people present to be thinking about going to the next World Youth Day in Panama in 2019.
Bishop Crean presented each young person with their Certificates and Medals. On the night 52 young people received their Bronze Award, 1 received Silver, 39 received Gold and 9 received the Papal Cross Award. This was a fantastic achievement for all the young people to receive their Award. It was such a joyous occasion for both their families and their schools.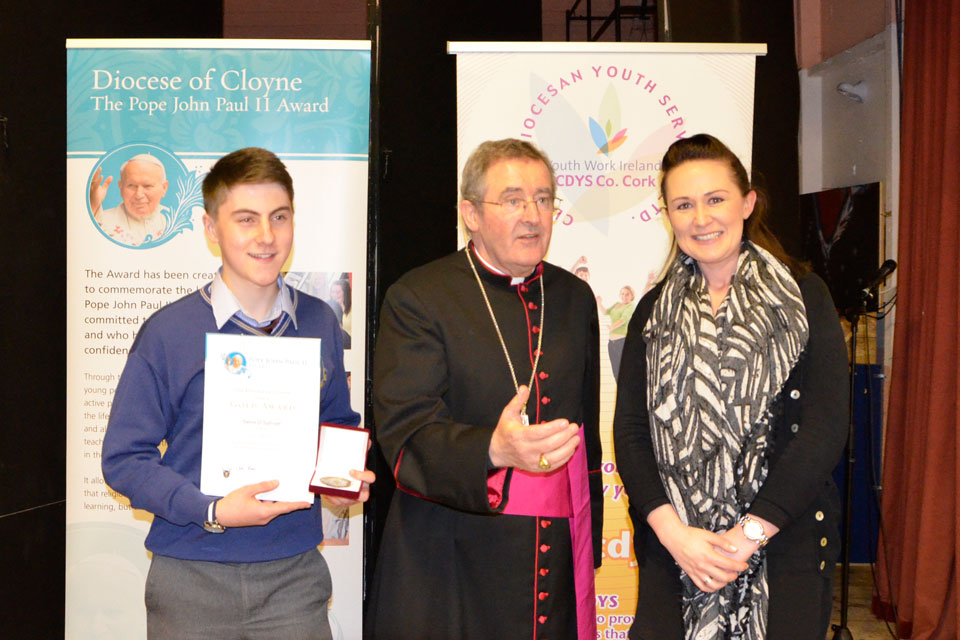 Get involved in the Award in Cloyne
If you would like to get involved in this fantastic Award, please contact Bernadette, Mallow Parish Youth Ministry on 086 8031126 or email: bernadette@cdys.ie