The parish and social awareness activities listed below show what participants are successfully doing in some dioceses both online and offline. This is not a definitive list. It is for guidance and ideas for JP2 participants and Award Leaders.
Weekly online faith activity programme
The Diocese of Derry created this weekly online faith programme to engage young people using Instagram and Zoom. View and download: Weekly online youth faith programme
Pilgrimage Resource Pack
The Diocese of Limerick created this pilgrimage pack which includes ideas for visiting local shrines, churches or landmarks as well as prayers and prayer structures (Liturgies) to follow. View and download: Pilgrimage Resource Pack
Youth Alpha programme
The Diocese of Derry created this Youth Alpha programme to engage young people. View and download: Online youth alpha project Derry Diocese
Example of introduction presentation of the Pope John Paul II Award in a parish
Steelstown Parish, Derry created these slides to introduce the Award to young people in their parish. The slides outlines rules to follow to participate in a Zoom group meeting, an explanation of how to achieve the Award and examples of parish and social activities.
They have been created to be used by the school leader or parish leader. View and download: Slides for introducing the JP2 Award
Parish and Social Activity suggestions
The Diocese of Kildare & Leighlin created this useful resource with suggestions of many activites. View and download: JP2 Activity Ideas
Young SVP – opportunities to engage in social action in local communities
The Young SVP Programme is a youth development programme designed for use in school/youth groups. The programme focuses on social action within the ethos and mission of SVP.
Young people are offered opportunities to learn about SVP, Social Justice and how to engage in social action in a positive meaningful way. View: Young SVP for more information
Subscribe to the Pope John Paul II Award YouTube Channel
Film local landmarks for carehome residents or neighbours confimed to home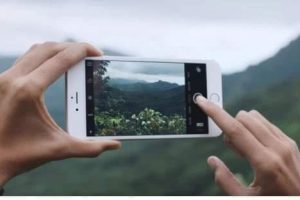 Film a local landmark, beach, church, busy town square, holy well or a mountain view or an combination of all. Supply the clip on a pen stick to your local carehome so it can plugged into the carehome TV for residents to view. Be imaginative and do a voice over!
This 30 minute short film shows what can be created on a mobile phone. The viewer is led through a local river bank walk with the sounds of the birds, the wind, the water and the odd passing car!
Subscribe to the Pope John Paul II Award YouTube Channel
Top Tip: film in landscape (phone on its side), not portrait otherwise you'll have two black strips either side of the film when being viewed.
PenPal initiative helping care home residents or your neighbour confined to home
Write to your local carehome and ask if you can create a PenPal group with other JP2's and the care home residents. Share ideas, local news, hobbies and share stories about each others lives, talents and interests.
Resource for a Zoom gathering
This image outlines the functions of Zoom. It is useful to show as a slide to your Zoom participants. To use, click image, download and insert image into Powerpoint.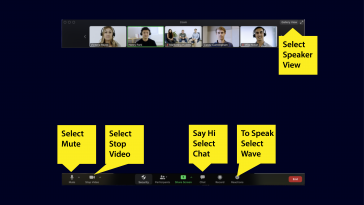 View list of examples of Parish & Social Activity Suggestions
View
Webinar Playback – Using Instagram effectively in Youth Ministry
Join Tony Brennan, National Coordinator of the Pope John Paul II Award in Ireland and Britain, Lizzie Rea, Youth Ministry Diocese of Derry and Julz Fitzgerald, Parish Leader, Steelstown & Culmore, Diocese of Derry as we discuss the challenges of engaging with young people in their parishes and online.
Hear of the many imaginative faith initiatives and projects that have really worked and lead everyone involved to have a greater awareness of mission in our parishes and church.
Subscribe to the Pope John Paul II Award YouTube Channel