Bishop Thomas Deenihan of Meath presented awards to students from the diocese who had completed the Pope John Paul II Award at bronze, silver, gold and papal cross level, hailing them as "inspiring".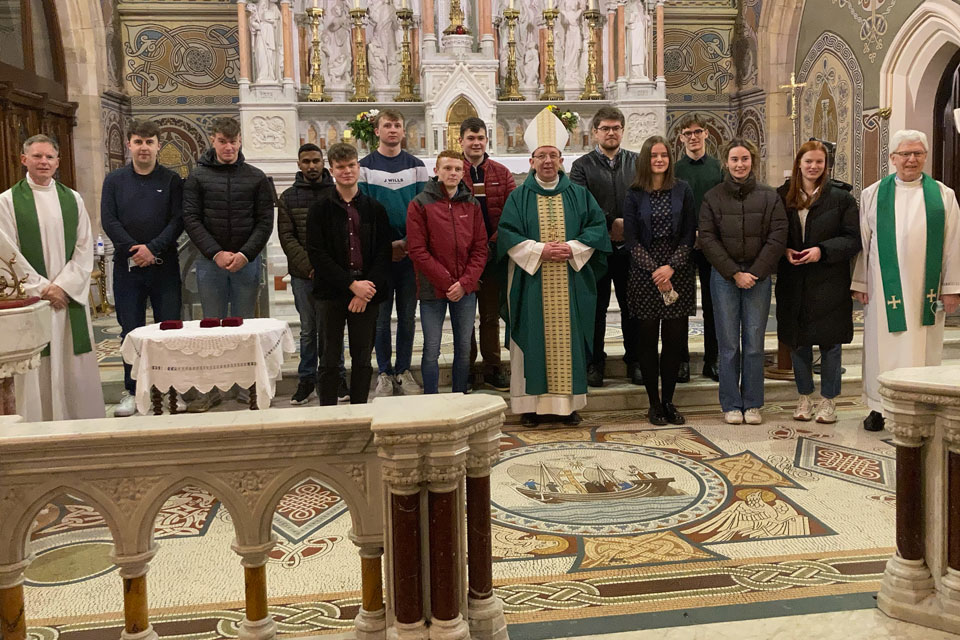 The ceremony took place in St Patrick's parish church, Trim, Co. Meath after the vigil Mass which was celebrated by Bishop Deenihan and in which the students and their families participated.
Bishop Deenihan in his homily praised the students and their families for the commitment and dedication they had shown in participating in the programme and noted in his homily that "the tasks undertaken for the award were an inspiring chronicle of faith in action in local communities and a powerful testimony of the selflessness and vision of our young people".
Information about the Award in the Diocese of Meath may be found on the diocesan website or by contacting Sean Wright, Diocesan Director of Catechetics, Chaplaincy and the Pope John Paul II Award at meathjp2@gmail.com