On Thursday 10 November, 2016 Bishop Fintan Monahan, Bishop of Killaloe, presented 134 young people from across the diocese with Pope John Paul II Award at a special event held in The Inn at Dromoland, Co Clare.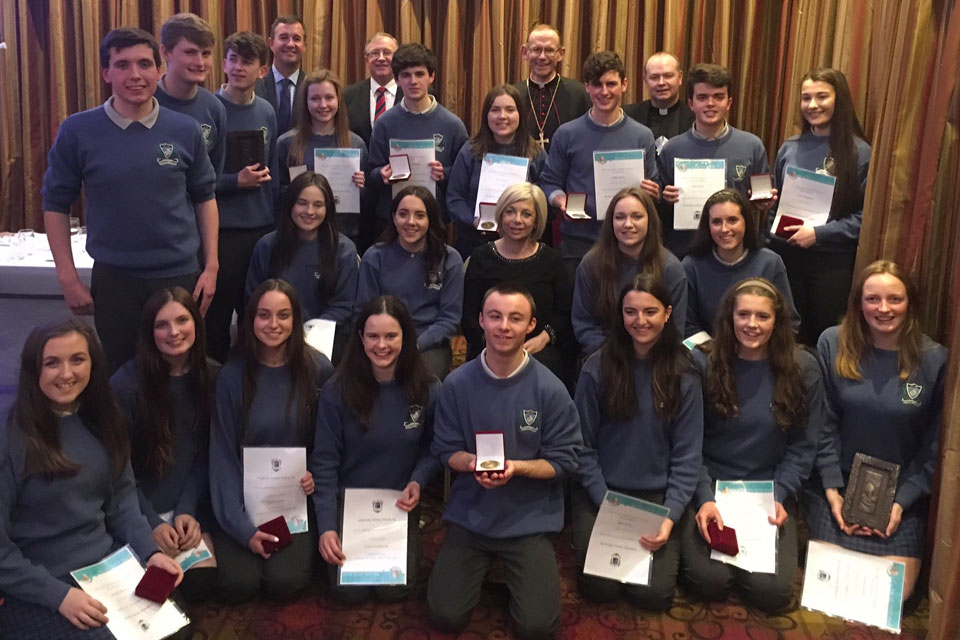 Bishop Monahan welcomed the young people to the event, along with their families, school teachers, principals and chaplains, and representatives of the various diocesan youth bodies including Father Gerard Jones, Diocesan Co-ordinator for the John Paul II Awards.
Speaking to the young people receiving their Award, Bishop Monahan said, "This is a wonderful occasion. It is recognition of your dignity, the gifts that you have, and the way in which you use them and a pointer to your generosity of spirit."
He continued, "Over the past few months since I came to Killaloe I have heard of the very significant contribution which you yourselves have been making in so many ways throughout the length and breadth of the Diocese of Killaloe. I have heard of the way in which you have presented various aspects of your local Church as members of transition years, the great pride that you take in your local Church history, the books of prayers and projects that has been published by yourselves, the many pilgrimages you have embarked upon at home and abroad, the choirs you have joined, the nursing homes that you visited, the joy and hope that you brought to residents through your good humour, your music and song. At Mass and in the Sacraments many of you have been reading as ministers of the Word, others have accompanied young people as they were preparing for Confirmation in the programme 'You Shall Be My Witnesses'; you have been role models for younger people who look to you for direction."
"You have now shown that you are a person who has taken responsibility and is capable of taking on even greater responsibility in the Church. I rejoice in this. I welcome you and I want you to know that the Church welcomes your ideas, your youthful energy, your faith and the hope that you have in your heart. I want you to know that you are very valued members of a team here in the Diocese of Killaloe, in your own family, your school, your parish."
Award recipient, Ciara Cassidy from Rice College spoke movingly about working with young people with special needs and the importance of the Award. She said,
After completing the Pope John Paul II Award I now realise how important the young persons voice is, especially in the church. I think it is important for young people to get involved in their parishes and communities because we are the next generation. What we learn at this age from those around us is what we will be teaching and practicing when we are adults."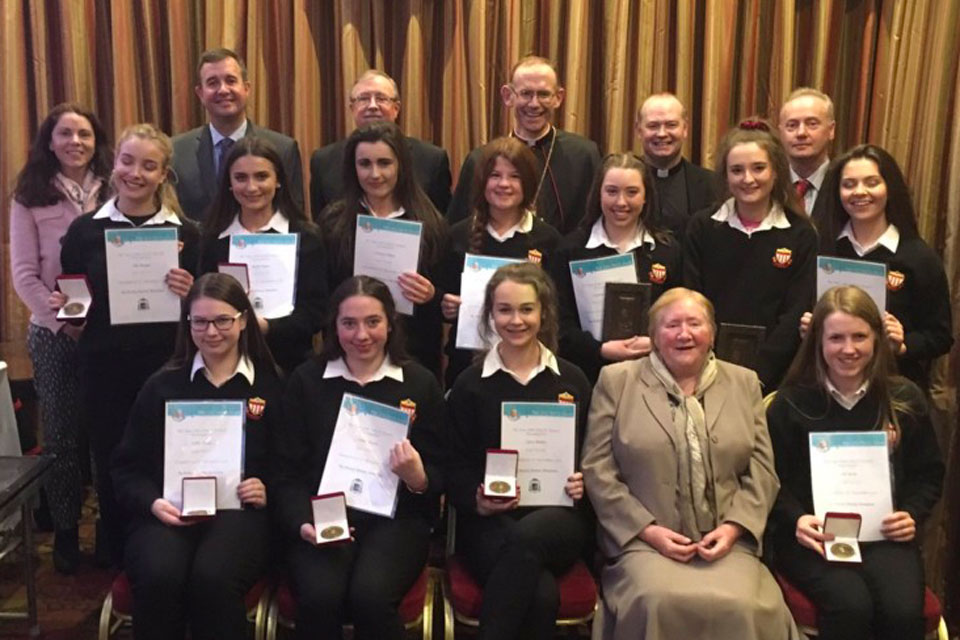 Bishop Monahan again congratulated the young people of the diocese on their achievements, and thanked all involved in organising the awards, especially the Knights of St Columbanus for supporting the Award across Ireland. He concluded his message by offering a 'prayer' written by Bob Dylan:
May God bless and keep you always,
May your wishes all come through,
May you always do for others
And let them do for you.
May you build a ladder to the stars
And climb on every rung.
And may you stay forever young.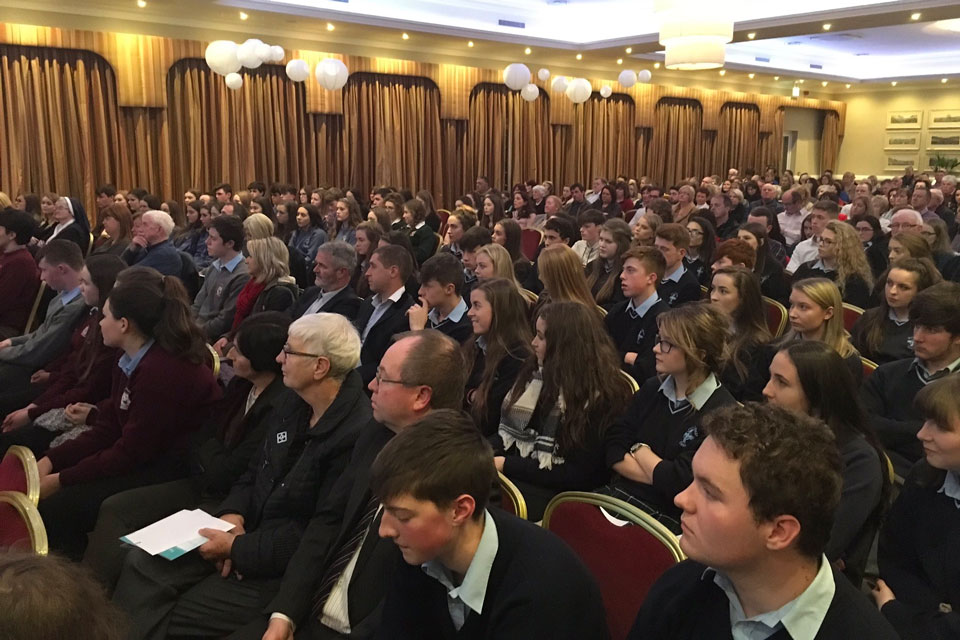 The Award was launched in Diocese of Killaloe in 2013
The Pope John Paul II Award is run in 21 Irish dioceses and 2 in the UK. It was launched in the diocese of Killaloe in 2013 with the valued and valuable support of the Knights of St. Columbanus. Each young person taking part in the Award chooses to get involved in parish life as well as participating in social awareness activities in their locality.
Get involved in the Award
The Pope John Paul II Award is for anyone between the age of 16 and 18. It is non-competitive, inclusive, flexible and voluntary. Awards are earned by taking part in parish and social activities – 1 hour per week over 8, 14 or 20 weeks. There are 3 Award levels – Gold, Silver & Bronze. Those that have completed the Gold Award have a further option of completing the Papal Cross Award.
If you would like to get involved in the Pope John Paul II Award in the Diocese of killaloe or find out more about it, contact your local Parish Priest, School Chaplain, or the Award Coordinator, Fr Gerard Jones on 067 31272.