On Wednesday, 14 and Thursday, 15 November 2018 the diocese of Kildare and Leighlin held their 9th Annual Pope John Paul II Award ceremonies in the parishes of Graiguecullen and Naas.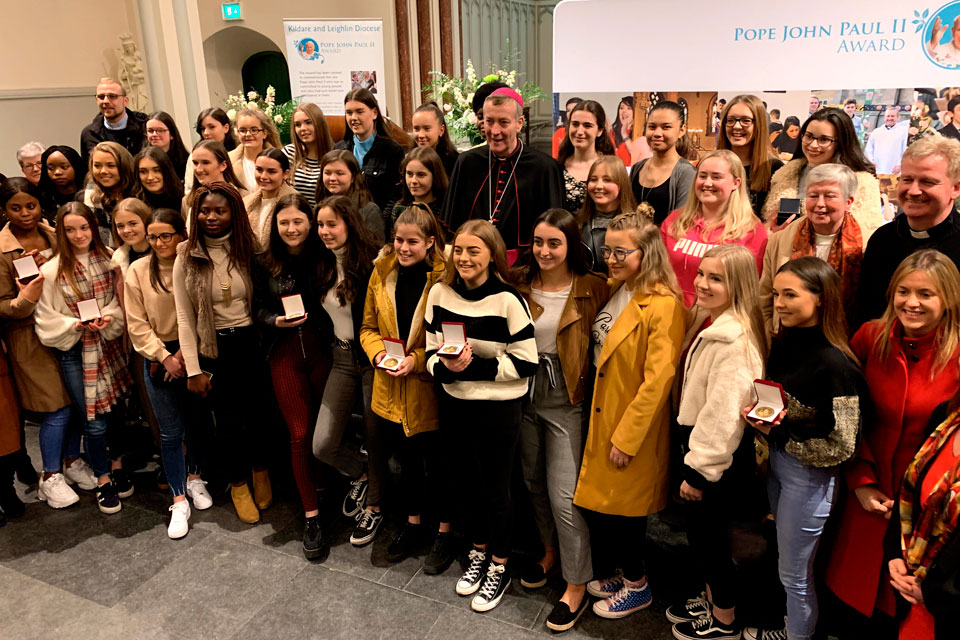 382 young people received their Award
Both evenings celebrated the great work carried out by the young people in their parishes, schools and local community. Over the two nights, 382 senior cycle and college students received their Bronze, Silver, Gold and Papal Cross medal from Bishop Denis Nulty.
Fr. John Dunphy and Fr. Liam Morgan, the parish priests from the two hosting parishes spoke to the young people of the positive effects of the Award on their parish and encouraged them to stay involved in their ministry and volunteering.
This is the biggest cohort of recipients from this diocese to date. The growing number of awardees every year is testament to the popularity of the Award amongst parishes, schools and young people.
The Pope John Paul II Award is committed to helping young people enhance their spiritual, physical, emotional and social development through participation in school, parish and community activities. It enables participants to take an active part in the life of their Church – in the life of their community and society.
This is evident from the many activities the awardees have been involved in, particularly the presence of 130 youth on this year's Diocesan Pilgrimage to Lourdes, 100 of them past or current Pope John Paul II Award participants.
Congratulations to all awardees' and sincere thanks to all who make this Award such a success.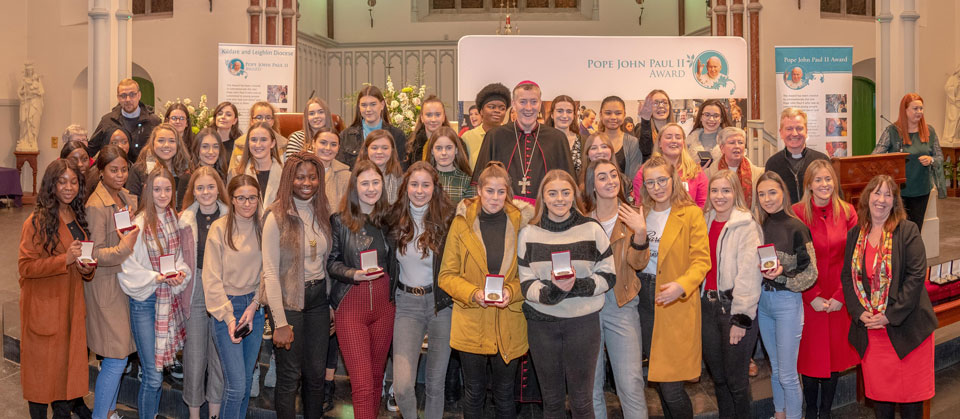 Get involved in the Award in Kildare and Leighlin
If you would like to get involved in the Award, please contact the Award coordinator in Kildare & Leighlin, Cathriona Kelly, Faith Development Services at cathriona.kelly@kandle.ie.