A day to remember Donal Walsh and celebrate #LiveLife will take place at Knock Shrine on Friday, 11 May 2018.
Reflect on what it means to Live Life!
Donal's day is being offered to students in Transition Year, 5th Year, Year 11 and Year 12 from all over Ireland. The day promises to be an inspiring experience and a chance for students to come together from across Ireland at the end of the academic year, kick start the summer and reflect on what it means to Live Life!!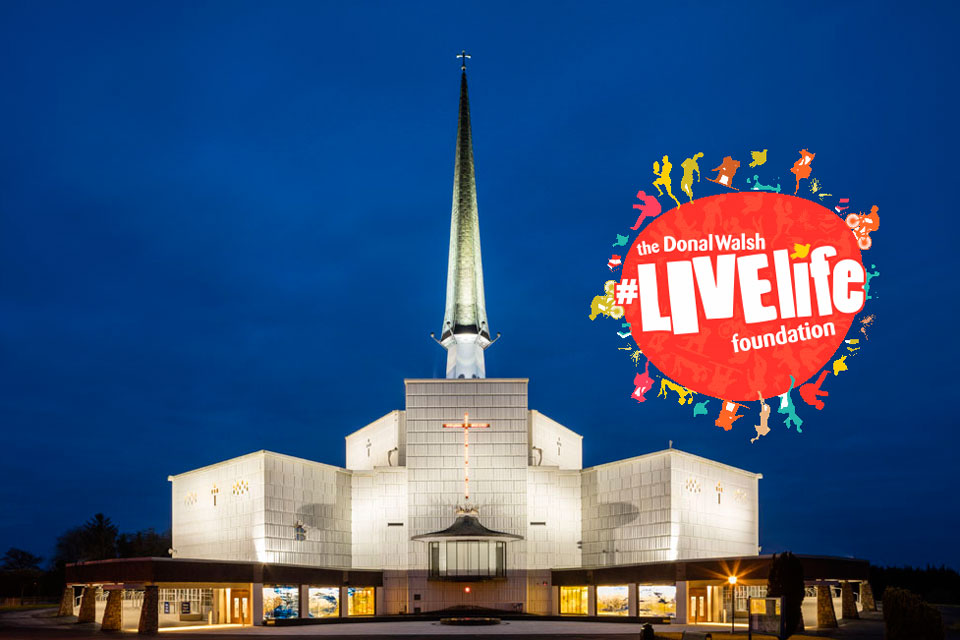 Donal Walsh #Livelife Foundation
Donal Walsh was from county Kerry. He touched so many lives when he came to prominence through his writings and subsequent appearance on Brendan O'Connor's 'The Saturday Night Show' on RTÉ Television. Donal who fund raised tirelessly while battling cancer has now had the Donal Walsh #Livelife Foundation set up by his family primarily in order to promote his anti-suicide #Livelife message.
About the event
This promises to be an inspiring, reflective and engaging day.
Date: Friday, 11 May 2018
Time: Starts at 10:00am. Mass at 12noon
Location: Knock Shrine, Co. Mayo, Ireland
PROGRAMME:
10:00am Welcome and introduction – Knock Basilica
Morning activities – The Passport Trail
Activities include:
Donal's words (A room with Donal's writings all around the room)
Prayer Wall (An area to write your petition)
Visit the Apparition Chapel
Fill Holy Water bottle
Stands Hall (A hall with all different stands that may be of interest to young people)
12:00noon Mass – celebrant Bishop Raymond Browne, Bishop of Kerry
12:45pm Refreshments
Music and guest speakers
Music: School choirs from Tralee, Co. Kerry
Speakers: Donal's mum, Elma Walsh and Fr Dermot Donnelly, Youth Ministry Trust – Diocese of Hexham and Newcastle, England.
More information on this event
For more information and to register your school:
Telephone: 00353 (0)94 9388100
Email: knockyouthministry@yahoo.ie
donalwalshlivelife.org/ and https://www.facebook.com/DonalWalshLiveLife